SNA Sports - The Clubmaster 6 Portable Basketball Goal
Brand:

SNA Sports

Product Code:

SNABBCM6US

Availability:

In Stock
SIDE OR MAIN COURT COMPETITION SYSTEM.
Built to take the punishment of slam dunks, Clubmaster is an economical main court system for high schools, clubs and college intramural and recreational leagues of all levels. For top competition arenas and gyms, Clubmaster is the perfect side court or practice unit. Clubmaster 6 meets all interscholastic standards.
Available in 16 colors. Ask your SNA rep about custom colors and full-color graphics.
STANDARD FEATURES.
Available with either an 8-foot (Clubmaster 8) or 6-foot (Clubmaster 6) clearance space from the backboard to the front of the padded base
Spring-assisted mechanism
Lever-operated manual Kinematic Integrated Stabilizing System (KISS) provides uniform weight distribution on floor and automatically sets rim at precise 10-foot playing height
Adjustable for playing heights of 7-feet, 8-feet, 9-feet and 10-feet
"Dunk Proof" backboard
Glass-free rim attachment and full-perimeter aluminum frame
ReAction adjustable tension breakaway rim with adjustable positive locking mechanism
Heavy-duty base and power beam
Front locator pins for precise placement and stability
Lockable deadlock tensioner
Integrated rear anchor
Fully padded front impact area
COMPREHENSIVE WARRANTY PACKAGE
Superstructure and KISS: 20-Year Limited Warranty
"Dunk Proof" Backboard: Lifetime Limited Warranty
Pro-Action 180 Rim: 4-Year Limited Warranty
Backboard Padding: 10-Year Limited Warranty
SPACE REQUIREMENTS
Clubmaster 6 requires a minimum of 8-feet 7-inches from the baseline to the nearest wall, bleachers or obstruction. Storage dimensions are 6-feet 8-inches high, 6-feet 4-inches wide and 11′ long.
SAFETY ZONE: Clearance space of 8′ from backboard to front of impact area. Also available with 6′ clearance space.
Model number: SNABBCM6US
CALL OR EMAIL FOR QUOTE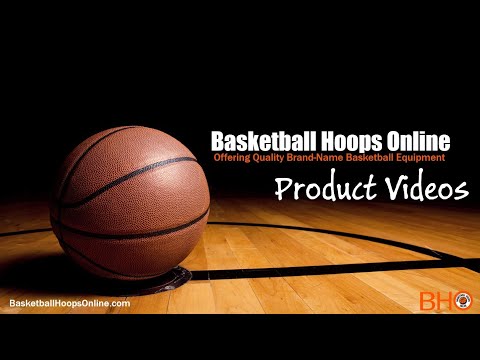 SNA Sports - Basketball Equipment Catalog
on 10/20/2018
SNA SPORTS BASKETBALL EQUIPMENTBASKETBALLNot many athletic equipment companies can point to the products they sold 30 years ago as still in active use, but SNA can. Our first collegiate client still uses the four basketball goals we provided their facilities in 1989. Because SNA brings an excellence and stability that beats out all the competition, we're trusted by top public and collegiate basketball facilities across the country. - SNA brings continuous quality improvement that has led us to outfit the facilities of many top arenas. Whether you coach a Division I college team or a local high school team, are building a new facility or retrofitting an aging gym, our experts work closely to ...
View more
View all