All-Weather Backboard-Rim Hoop Cover
ALL-WEATHER BASKETBALL BACKBOARD HOOP COVERS - WINTERIZED BACKBOARD-RIM COVERS - BASKETBALL GOAL COVERS

Basketball Hoop All-Weather Hoop Covers were made to protect your basketball backboard and rim from bad weather and climate changes. This Heavy-Duty cover will protect your backboard and rim from rain, snow, sleet, hail, and other adverse weather conditions.
Basketball Hoop Covers were also designed to reduce court traffic, eliminate unauthorized use, wear and tear, vandalism, protection from the elements and helps to maintain a controlled safe gymnasium and basketball court environment.
Basketball Hoop Winterized Basketball-Goal Covers are designed for today's roughest toughest playing environment. They are built in detail to design, craftsmanship, and sustainability. Basketball Hoop Covers adds CARE, SAFEFTY, SECURITY, AND PROTECTION for Indoor/Outdoor Adjustable and Non-Adjustable Hoops.
Basketball Backboard-Goal Covers are designed for residential and institutional basketball goals are designed to meet and exceed today's roughest and toughest basketball open court environments. Basketball Hoop Covers provide years of care, safety, security and protection for basketball goals.
The Hoop Covers ares constructed with 70D Coated Nylon, and Water Resistant materials. Custom made to protect your backboard and rim from all types of outdoor weather elements.
CUSTOM BACKBOARD-HOOP COVERS FOR INDOOR USE:
Works as a deterrent during non-basketball activities:
• Volleyball Games
• Wrestling Matches
• Pep Rallies, etc...
Helps minimize the use of basketball goal system to prevent:
• Unwanted Usage
• Hanging on rim, nets, and backboard
• Safety edge guard pads damage
Provides protection while keeping the backboard clean and free from:
• Dust - Grime - Scuff Marks, and much more.
Reduce basketball goal traffic and secures your gym environment thereby increasing the life of the basketball goal system and gym floor finish.
Display your logo and or slogan, use as a banner for maximum exposure, enhance fan morale and spirit.
CUSTOM BACKBOARD-HOOP COVERS FOR OUTDOOR USE:
Secure and protect basketball goal system by reducing deterioration due to wear and tear cause by:
• Hanging on rim
• Hanging on net
• Throwing of objects
Gives owners control of unwanted traffic and provides security and protection for basketball goal system. Reduce wear and tear due to the elements such as:
• Rain
• Snow
• Sleet
• Hail
Finally, you can display your favorite team name or logo, and all Institutional and Residential Hoop Basketball Goal Backboard Covers!
1-Year Limited Warranty
Please contact Basketball Hoops Online for Pricing, Basketball Hoop-Backboard Cover options, and Availability.


Written Specifications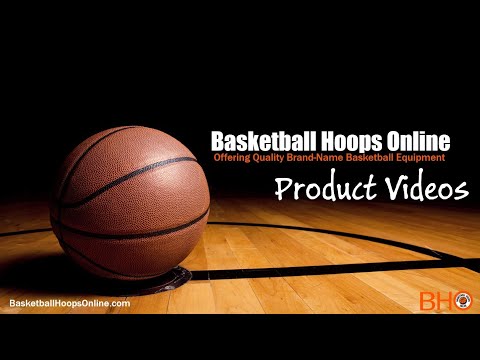 Welcome to Basketball Hoops Online
on 10/31/2018
Welcome to Basketball Hoops Online, today we are going to FLIP through the pages of our Basketball Hoops video guide, to give you an overview of our company. We will also talk about our Products and Services, we sell on our website. Watch this video, and get some insight on our company, then visit our website at BasketballHoopsOnline.com, so you'll have the opportunity to browse and compare each product before you make a purchase.Ok, let's open the catalog. Since 2003, Basketball Hoops Online has helped thousands of customers find the right solutions to meet their basketball equipment needs. We offer a Full-Line of Residential, Institutional, and Professional grade basketball equipme...
View more
View all