First Team - HydroShot II Poolside Goal
Product Code:

hydroshot_II

Availability:

In Stock
The HydroShot Adjustable Swimming Pool Basketball Hoop brings premium grade basketball performance to your poolside! For those who love to hoop it up while they splash around, First Team introduces the HydroShot STAINLESS STEEL adjustable swimming pool basketball goal system. The HydroShot's 4" square post and dual strut extension arm make a "tough as nails" poolside unit that will NEVER RUST!! No more flimsy, plastic models.
The HydroShot Adjustable Swimming Pool Basketball Goal will far exceed your expectations for a poolside basketball unit. The HydroShot Swimming Pool Hoop comes complete with your choice of three clear, professional looking acrylic backboards and breakaway rim. To adjust the unit, simply turn the crank handle positioned for easy access from the pool deck. The unit is infinitely adjustable from regulation 10' down to 6'6".
An easy-to-read height indicator is provided as well. Designed for commercial waterparks, the HydroShot Adjustable Basketball Goal also makes a first class residential poolside hoop. First Team's unique anchor bolt installation design allows you to easily relocate the unit if you ever need to. An anchor bolt cover is provided with each unit.
For additional safety, backboard padding is available to all model of HydroShot Swimming Pool Basketball Goals. *For additional rust resist rim, specify FT172D-GV galvanized fixed rim. **For flush surface mount when post is removed, specify FT1350-SA surface anchor.
Specifications:
FT1350 HydroShot Mount System
FT210 36" x 48" Acrylic Backboard
FT186ZC Heavy Duty Flex Goal
Lifetime Limited Warranty
Approx. Shipping Weight: 245 lb
Some players want to take their basketball game to a higher level, while others want to take their game to the swimming pool. Well for those players who want to shoot around, slam it down, while they splash around, we have found the hoops for you! Nowadays, several manufacturers have designed basketball swimming pool systems for home-residential use, as well as commercial use, like you would see at your local waterpark. Water sports have become very popular these days, and basketball swimming pool hoops has become one of the most favorites.
Some basic systems are portable units, whereas more expensive one's go into the ground. The basketball swimming pool inground system is typically install with an anchor bolt kit, very similar to the way you would install a standard hoop in a drive way area, or similar backyard environment. You even have the installation option of installing a flush mount, sleeve kit, like you would see on a volleyball court. No matter what type of basketball swimming pool system you purchase, you will be able to take your game to pool side, and enjoy shooting hoops with your family and friends!
Assembly Instructions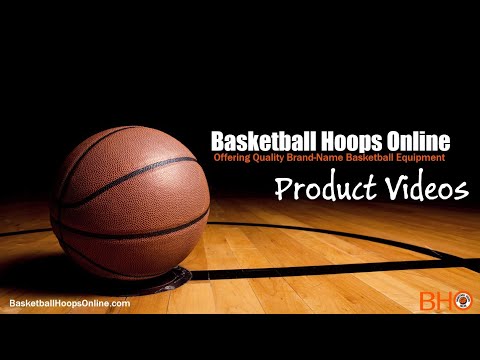 First Team - HydroShot™ Poolside Basketball Goal
on 09/23/2018
HydroSport™ Poolside Basketball GoalFeatures:Selection of various clear acrylic backboards in sizes ranging from 36" x 48" to 36" x 60"Welded top cap seals out moistureAll First Team goals are direct mounted to eliminate backboard breakage when players hang on the rimAll components are powder coated blackSpecial zinc undercoating protects against rustOptional bolt-on TuffGuard backboard padding available in several colors4" x 4" post gives incredible stability to unitStainless steel post and anchor boltsPost to backboard extension distance is 24"Protective cover hides anchor boltsThe HydroShot Adjustable Swimming Pool Basketball Hoop brings premium grade basketball performance to your poolsi...
View more
View all