Gared Sports - 5016 Pro H Series
Brand:

Gared Sports

Product Code:

gared_5016

Availability:

In Stock
The GARED® PRO H is the flagship of the GARED® family of portable basketball backstops, and it is by far the best competition basketball backstop in the industry
• Uniquely engineered, it has been the portable of choice of many professional teams and colleges throughout the world
• Tapered, laser cut, trapezoidal extension arm and mast provide ultimate backboard stability, meeting the most demanding requirements of professional competition play
• The unit is raised and lowered with a state-of-art, electric-hydraulic system designed to be totally reliable and trouble free
• Available in 8' and 10' 8" boom extensions for all levels of play and adjustable to 8', 9', and 10' heights, the GARED® PRO H comes equipped with an official size (42" x 72") shatter proof glass backboard, our original PRO-MOLD® backboard padding, and a positive lock breakaway goal
• The base is fully padded on three sides with vinyl covered 2" thick high density polyurethane foam
• The front upright is similarly padded to a height of 7' with 2" thick foam
• Meets NCAA, NAIA, NFHS and NBA main court specifications and is approved by FIBA for high level international competition
• Boom pad and floor anchoring system are included with the unit
• Shot clock supports are sold separately
• Full weight with ballast 3100 lbs. (1406 .kgs)
• 10-Year Limited Warranty on all parts, Lifetime Limited Warranty on backboard included with the unit, 5-Year Limited Warranty on PRO-MOLD® pads and 4-Year on breakaway goal.
BACKBOARD: Model LXP4200 - official size 42" x 72" shatter proof rectangular glass backboard with a welded and reinforced steel frame. Half inch tempered glass with fired in target and border for maximum durability.
LED perimeter lights, #2137, are sold separately.
GOAL: Models 3500 and 3500I Master, positive lock breakaway goals come standard with these units for the domestic and international markets respectively. Model 3500I Master meets all FIBA standards. Other breakaway goals are optional and available upon request.
PADDING: Durable GARED PRO-MOLD® backboard edge padding comes in a wide variety of colors. Standard color for system padding is royal blue; other colors are available at no additional cost. Custom logos for the front and side pads are available at an additional cost.
BALLAST: 1000 lbs. (455 kgs.) of ballast welded to and concealed in the base of the unit.
ELECTRIC-HYDRAULIC: Simple to operate. Automatically controls folding and lifting of the unit with the turn of a key. Available for domestic and international power supply.
FLOOR ANCHORING SYSTEM: Floor anchors and locator pins are included as standard. Specify floor type.
FINISH: The unit is powder-coated white. Other colors are available at additional cost.
SHOT CLOCK & CAMERA SUPPORTS: Available at a nominal cost. Specify shot clock type.
TRANSPORT & STORAGE: Folds easily for compact storage with two 6" front and two 10" rear wide non-marking polyurethane casters for easy transport.
Product Specifications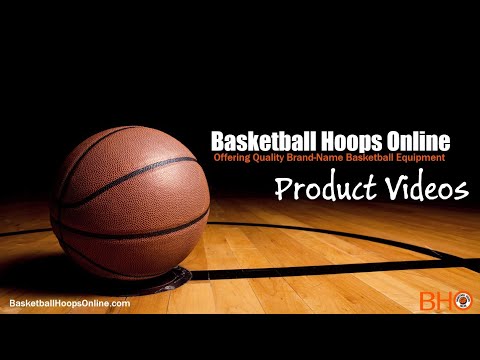 Gared Sports - Basketball Equipment Catalog
on 10/27/2018
Welcome to BHO, today we are going to FLIP through the pages of the Gared Sports, Basketball Equipment Catalog, and review some of their basketball systems.Gared Sports, manufacturer's Wall-Mounted Backstops, Inground Basketball Systems, Portable Backstops, Basketball Accessories, and much, much more. In this video, I will only review some of their portable and inground basketball systems. So watch this video, and get some insight on each of these products, so you'll have the opportunity to compare each style and model before you make a purchase...Ok, let's open the catalog and review our first product, the Gared Pro S Portable Backstop...The GARED PRO S provides facilities with a n...
View more
View all