Bison - PKG250 QwikChange Station
Graphite Shooting Station Our lowest cost adjustable wall mount system. Move the goal height from 7 1/2' to 10' in 6" increments with a broom handle from your driveway. The 36" x 48" molded graphite fan-shaped backboard and official-size flex goal are direct mounted to the steel structure for superior backboard durability. QwikChange structure attaches to wall with two struts to spread the load. Customer provides wall mounting anchors. There's a 22" safe play area at 10'. One-year limited warranty. Shipping Weight: 90#;
Specifications:
BACKBOARD: 48" X 36" Molded Graphite Backboard . The backboard has a warranty against breakage during dunking because the rim is bolted directly to the pole system and not to the backboard. You don't have to worry if someone hangs on the rim.
ADJUSTABLE ARM: QwikChange adjustable extension arm with 22" of extension from the wall. The hoop is easily adjusted from the front using Bison's time proven QwikChange adjustment mechanism. This spring-assisted adjustment system is built to last and will never fail. Adjusts from 7 1/2' to 10' in 6" increments. The arm can be mounted to most wall types using 2 load spreading struts. The struts are included. Please call us if you have any mounting questions!
BREAKAWAY RIM: NBA style breakaway goal with hand welded metal net ties, no plastic net clips on this rim.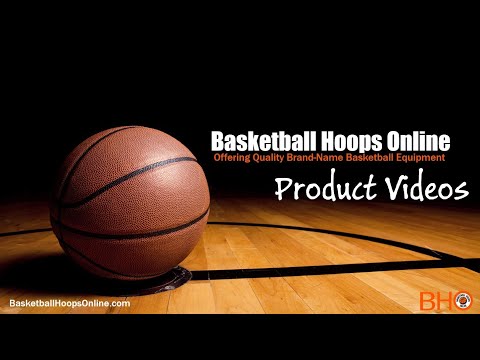 Bison - Qwik-Change Graphite Basketball Shooting Station
on 10/09/2018
Bison Qwik-Change Graphite Basketball Shooting Station These Wall-mounted Packages are Bison Shooting Stations that provide a wall mount basketball hoop solution to match any budget and level of need.  Prior to purchase, verify that your wall is suitable in construction, size and layout to support the package weight and stress from use.  When traditional competition wall structures are more than your facility requires, choose from fixed height or adjustable packages with steel, glass, molded graphite or acrylic backboard options. The Bison Qwik-Change Graphite Backboard system is our lowest cost adjustable wall-mount system…Move the goal height from 7-1/2′ to 10′ in, 6″ increments ...
View more
View all