Spalding - 421-273 Slam Jam Basketball Rim - Black
Product Code:

421-273

Availability:

In Stock
Sink every shot in the Spalding Slam Jam Basketball Rim. A 5/8" solid steel breakaway rim delivers maximum flex and ultra-smooth spring action. A durable, powder-coated finish provides the strength you need to enjoy countless games. Includes a universal mounting plate.
Heavy duty solid steel black rim.
Ultra smooth spring action.
Rim is Regulation 18-inches Diameter.
Pro style cover.
Bolt Pattern: 2 7/8-inches Wide x 2 1/2-inches Height.
Approximate Weight: 11lbs.
Manufacturer"s 1-Year Limited Warranty.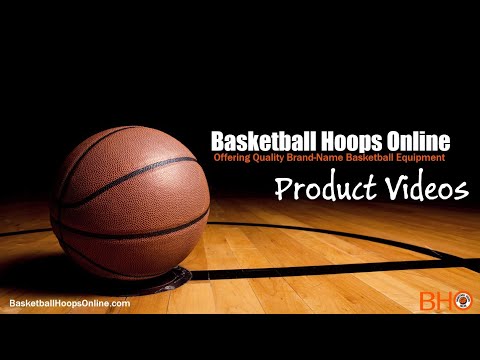 Spalding - Basketball Equipment Catalog 2019
on 10/25/2018
Spalding Goals are designed to fit the needs of athletes and facilities by combining industry leading craftsmanship and innovation...Slam-Dunk® Precision 180 Goal·         Official goal of the Men's and Women's Final Four®·         High performance goal with 180-degree reflex action for collegiate play·         Adjustable reflex mechanism maintains NCAA® rebound elasticity requirements·         It uses standard easy glide cable to wrap full circumference of the rim·         Meets NCAA® & NFHS specifications·         Anti-whip net and mounting hardware included·         Seven-year warranty... The Slammer Competition 180 Goal is a·         Performance goal with a 180-degrees o...
View more
View all