First Team - FT194TA Competition Breakaway Goal
Product Code:

ft194ta

Availability:

In Stock
First Team - Competition Breakaway Basketball Goal
Specifications:
Most durable positive lock mechanism available
"Tuff-Tie" tubular net hanger design
Breakaway tension adjustable from 170-230 lbs.
Fits all standard backboards
Durable powdercoat finish
Recommended for the most demanding conditions
Meets all NCAA and H.S. specifications
Anti-whip net and mounting hardware included
Lifetime Superior Warranty (Indoor use only)
Approx. Shipping Weight: 26 lbs
First Team Basketball Rim Comparison Chart
Assembly Instructions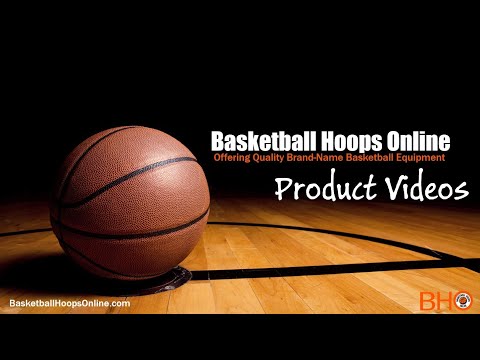 First Team - FT194TA Breakaway Basketball Rim
on 09/28/2018
The FT194TA competition Breakaway Rim manufactured by First Team this is a breakaway rim that we build specifically for higher-end, higher-level competition. This rim has a hardened detent mechanism that you can see here on the side and that detent mechanism is designed to be to last virtually forever and that allows us to give this rim a general a lifetime warranty. This is actually the only indoor Breakaway Rim in the industry that has a lifetime warranty, and the detent mechanism also has adjustable tension feature so as this rim ages and the detent mechanism loosens up you'll be able to take an Allen wrench and tighten the screw which will bring the detent mechanism back up to ...
View more
View all