First Team - Jam Eclipse In-Ground Basketball Goal
Product Code:

jam_eclipse

Availability:

In Stock
The Jam Adjustable Basketball Goal offers infinite height adjustability at a price to suit any budget. First Team"s Jam Adjustable basketball system includes our heavy 11ga. 4" x 4" post design that eliminates the risk of joint deterioration common with sectional type posts. Our spring-aides EZ-Crank™ allows effortless rim height adjustment anywhere from 10" down to 7".
The rim height indicator located on the back of the unit accurately shows rim height. All Jam Adjustable Basketball Hoop packages include a breakaway goal and a net. A variety of acrylic backboards are available, ranging in size from 36" x 48" to 36" x 60". Choose the package that best suits your court. For additional safety, pole padding and backboard padding can be added to any Jam Goal package.
Every Jam Adjustable Basketball Goal package comes with a Lifetime Superior Warranty.
Specifications:
FT1100 4" Square Post
FT1300 Jam Arm System
FT210 36" x 48" Acrylic Backboard
FT184 Recreational Flex Goal
Lifetime Superior Warranty
Approx. Shipping Weight: 195 lbs.
Assembly Instructions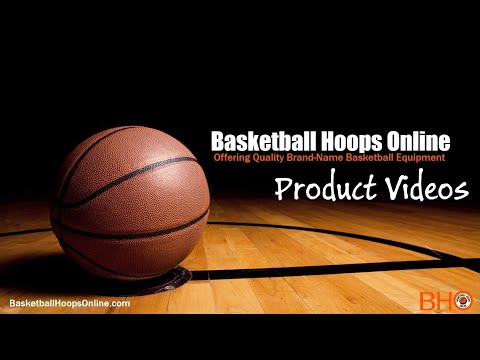 First Team - Jam™ In Ground Adjustable Basketball Goal
on 09/22/2018
Jam™ In Ground Adjustable Basketball GoalFeatures:Backboards available in acrylic or glassSuper strength flex goals are direct mounted to eliminate backboard stressOptional bolt-on TuffGuard backboard padding available in several colorsSprings located in the extension assembly counter balance the weight of the backboard and rim for effortless adjustmentSimple hand crank adjustment easily adjusts rim height from 10' to 7'Optional all-weather Velcro wrap-around post padding for added safetyPost to backboard extension distance is 24" with rim at 10'Order "BP" model units for optional bolt down baseplate on postPost is buried 36" below playing surface (FT16 ground sleeve option can be purchased ...
View more
View all