Ironclad Sports - TPT553-LG TripleThreat Basketball Goal
Product Code:

TPT553-LG

Availability:

In Stock
TPT553 - LG This Triple Threat unit is designed specifically for those setting up a court in the backyard. The TPT553-LG has a 5" post with extra 36" offset for faster paced play and a larger 60" tempered glass backboard. This is an excellent unit for anyone planning a half court in the backyard. Click photo for more information on this basketball goal.
Specifications:
Adjusts from 10' down to 5' - Lowest adjustment height available. Easy to read rim height indicator shows exact height of the rim.
Effortless Adjustment - Our spring-assist crank design carries the weight of the backboard. Backboard cranks up as easily as it cranks down.
Thick 1/2" Glass Backboard - Unmatched ball bounce off the backboard. 36" x 60" perfect size for backyard basketball.
36" Offset from Backboard to Post - Plenty of room for play under the basket. Helps avoid player contact with the post.
Tough as Nails 5" Post - One piece 7 ga. square pole is extra rigid even under the heaviest slam dunk action.
Breakaway Rim & Net - True gymnasium quality flex goal and net.
Bolt-down Installation - Installation is easy with bolt-down post design. Allows easy goal relocation if you move.
Free Post Pad & Backboard Pad - Keep your players safe with post padding and backboard padding included.
Free Weather Shield™ Protection - Each unit has a zinc galvanized undercoat and then top-coated with black powder coat paint for an impenetrable weather barrier.
Stainless Steel Assembly Bolts
Free Liftgate Delivery - Your unit will be delivered using a liftgate to assist lowering the unit to the ground off the delivery truck.
LIFETIME WARRANTY! - Entire unit is backed by our lifetime warranty which covers dunking and hanging on the rim!
Click to Compare Ironclad Hoops
Ironclad Product Catalog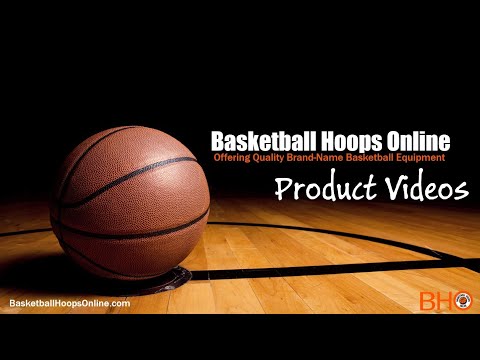 Ironclad Sports - Basketball Equipment Video Catalog
on 10/23/2018
Welcome to BHO, today we are going to FLIP through the pages of the Ironclad Sports, video catalog, and see what types of Basketball Hoops they offer. Ironclad sports, manufacturer's adjustable and fixed height Inground basketball systems. Watch this video, and get some insight on each of their products, so you'll have the opportunity to compare each style and model before you make a purchase...Ok, let's open the catalog and view the "Key Features", section of this video, and you'll see the available features that are included on most of their basketball systems.... Most Ironclad basketball systems include the following features: Tempered Glass Backboard, Backboard Padding, Heavy-Duty Flex...
View more
The IronClad TPT 553-LG Inground Basketball System
on 09/25/2018
Want a bigger backboard?  The TPT553-LG is designed as a perfect driveway hoop for those looking a larger backboard.  The TPT553-LG has a larger 60" tempered glass backboard with a 36" offset from post to backboard which fits well on driveways or tighter spaces where playing area is at a premium.  This unit also works well for downsized backyard courts.
View more
View all