Park & Sun - Pickleball Tennis Net Combo Set
The game of pickleball and or tennis goes where you go with the Portable Pickleball and Tennis combo Set. Set up a pickeleball or tennis match in the driveway, the park - or anywhere with a flat surface.
This quick and easy, super-portable pickleball tennis net is 15' long and 32" high for practice or a friendly game. The net goes over the frame via easy side sleeves, and features 1" high-visibility top tape and easy tension straps.
The frame is made of 1" tubular steel, finished in black and designed with 1-5/8" diameter support stands, 36" wide end stands so it stays up during the match. This complete set also includes 2 wooden rackets, 1 foam and 1 plastic practice ball, and a convenient carry bag for the whole setup.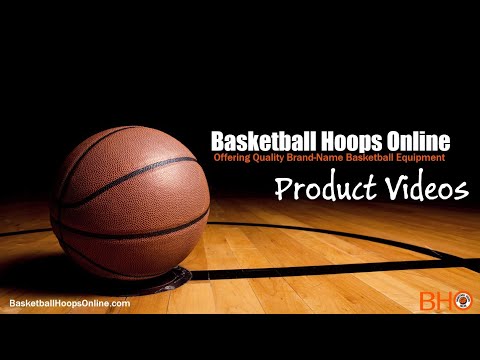 The Game of Pickleball by Basketball Hoops Online
on 11/26/2018
Welcome to Basketball Hoops Online -- Today we are going to talk about the game of Pickleball -- Pickleball is a relatively new sport which shares many similarities with tennis and is growing in popularity all across the country. Pickleball can be played indoors or outdoors and may be played singles or doubles like in tennis. However, pickleball is played on a smaller court and players use solid "paddles" to hit a ball, similar to a whiffle ball back and forth. -- Pickle-ball was created with one thing in mind: To have fun. It was designed to be easy to learn, and play whether you're five, eighty-five or somewhere in between. Pickle-ball® is a game for the whole family. So it's ...
View more
View all