Spalding - 411-008 SuperGlass Collegiate
Product Code:

411-008

Availability:

In Stock
Spalding 411-008 Superglass Collegiate 48" x 72" Glass Basketball Backboard.
Specifications:
• Regulation glass backboard for collegiate and high school competition •½" tempered glass w/2" border and target
• T-plate distributes stress to backbaord frame for strength and durability
• Pre-drilled aluminum frame for bolt-on backboard padding
• Compatible with single mast ceiling suspended units
• Board compatible with direct and four-point mount
• Meets all NCAA and NFHS specifications
• Lifetime warranty on direct mounts only (vandalism, acts of nature, and outdoor use are not covered)
• Goal mounting pattern: 411-007 - 5" x 4", 411-008 - 5" x 5"
• Backboard mounting pattern: 411-007 - 36" x 63", 411-008 - 42" x 68"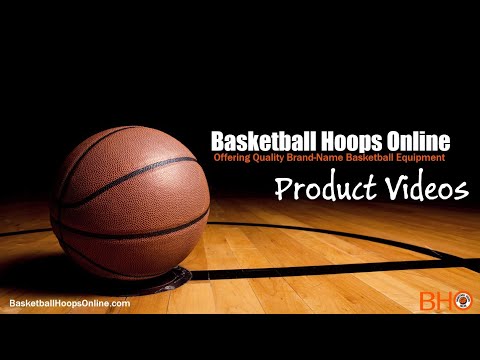 Spalding - Basketball Equipment Catalog 2019
on 10/25/2018
Spalding Goals are designed to fit the needs of athletes and facilities by combining industry leading craftsmanship and innovation...Slam-Dunk® Precision 180 Goal·         Official goal of the Men's and Women's Final Four®·         High performance goal with 180-degree reflex action for collegiate play·         Adjustable reflex mechanism maintains NCAA® rebound elasticity requirements·         It uses standard easy glide cable to wrap full circumference of the rim·         Meets NCAA® & NFHS specifications·         Anti-whip net and mounting hardware included·         Seven-year warranty... The Slammer Competition 180 Goal is a·         Performance goal with a 180-degrees o...
View more
View all